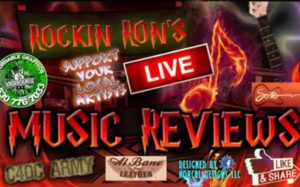 The Tragic Radicals  ,The Surf
Never Ends . Rock/Surf/Grunge/Progressive Rock/ From Fullerton California The Tragic Radicals The Tragic Radicals is one of the wildest bands I've had the experience of watching. Your stage presence is electrifying the songs are totally rad and out of this world. Although the band did have a few more members in the past AJ and Tyler have continued the band and truth be known in my personal opinion the band is better today than in the past. AJ and Tyler have dug deep they write and produce their own material play live shows nationwide with the electrifying way they play you would think it was a 4 piece band . Not a chance!!
AJ & Tyler bring the full package !! They have several albums currently released their also previously writing and recording a new album in the studio . FEVER is on of my personal favorites!! Awesome song great video!! Video was produced by DRS-1 Music Video Production you can find both the video & DRS-1 Music Video Production on Facebook & YouTube. The Tragic Radicals have shows just about every weekend they also host 3 song Thursdays 6pm PST live on Facebook & YouTube please check it out!! Remember to like, share, follow, subscribe & hit that notification bell
Songs to check out…. Fever Die madman Timothy MachineGun Definitely check out their newest album Entitled Yellow !! Out now !! You can listen to The Tragic Radicals live on C4OCRadio.net also live interviews on The Rockin Ron's Music Reviews on Facebook. The Tragic Radicals www.thetragicradicals.com  
Instagram , Twitter , YouTube, Facebook , The Tragic Radicals also Have a merchandise page so definitely jump over and grab yourself some awesome band merchandise . Saturday April 2nd The Tragic Radicals live in Vegas !! Double Down Saloon check their Facebook for the latest info about the show !!
Written by Ron Ferrell jr
C4OCRadio.net Rockin Ron's Music Reviews Listen live every morning 7-9am PST The Morning Sunrise Show Hosted by Denster C4OCRadio.net
MAKE A COMMENT BELOW,